How to email a PDF using Adobe Reader
This guide presumes you are using Adobe Reader v9 and may be slightly different for other versions. Adobe requires a default email client such as Microsoft Outlook to be installed and setup.
First of all scan your document then press the PDF Preview button

Scan to PDF

ScanWiz
Then in Adobe Reader Choose the File->Attach to Email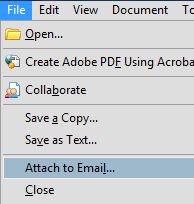 Your scanned PDF is now ready to send.
Add email button to Adobe Reader toolbar
To make things quicker you can add a toolbar button by following these instructions
Click on Tools->Customize Toolbars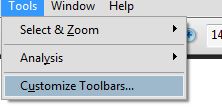 Scroll down the list and put a tick in Email then click OK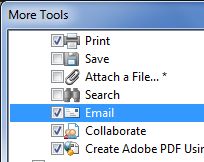 Now you will find an email button on the toolbar!